October 2, 2018
---
AI is offering new ways to perform psychographic analysis to assist in talent acquisition and employee development.  Based on the psychology of language in combination with data analytics algorithms, the Personality Insights Assessment is a machine learning model that analyzes writings of an individual and infers personality characteristics based on three models.
Big Five
The Big Five personality characteristics (agreeableness, conscientiousness, extraversion, emotional range, openness) represent the most widely used model for generally describing how a person engages with the world.
Needs
Needs describe at a high level those aspects of a product that are likely to resonate with the author of the input text. The model includes twelve characteristic needs.
Values
Values describe motivating factors that influence the author's decision-making. The model includes five values.
Ideally, the text should contain words we use in every day life relating to personal experiences, thoughts and responses. For this demo, a sample of 500-600 words will suffice. You can see this technology in action and analyze a writing of your own at the button below.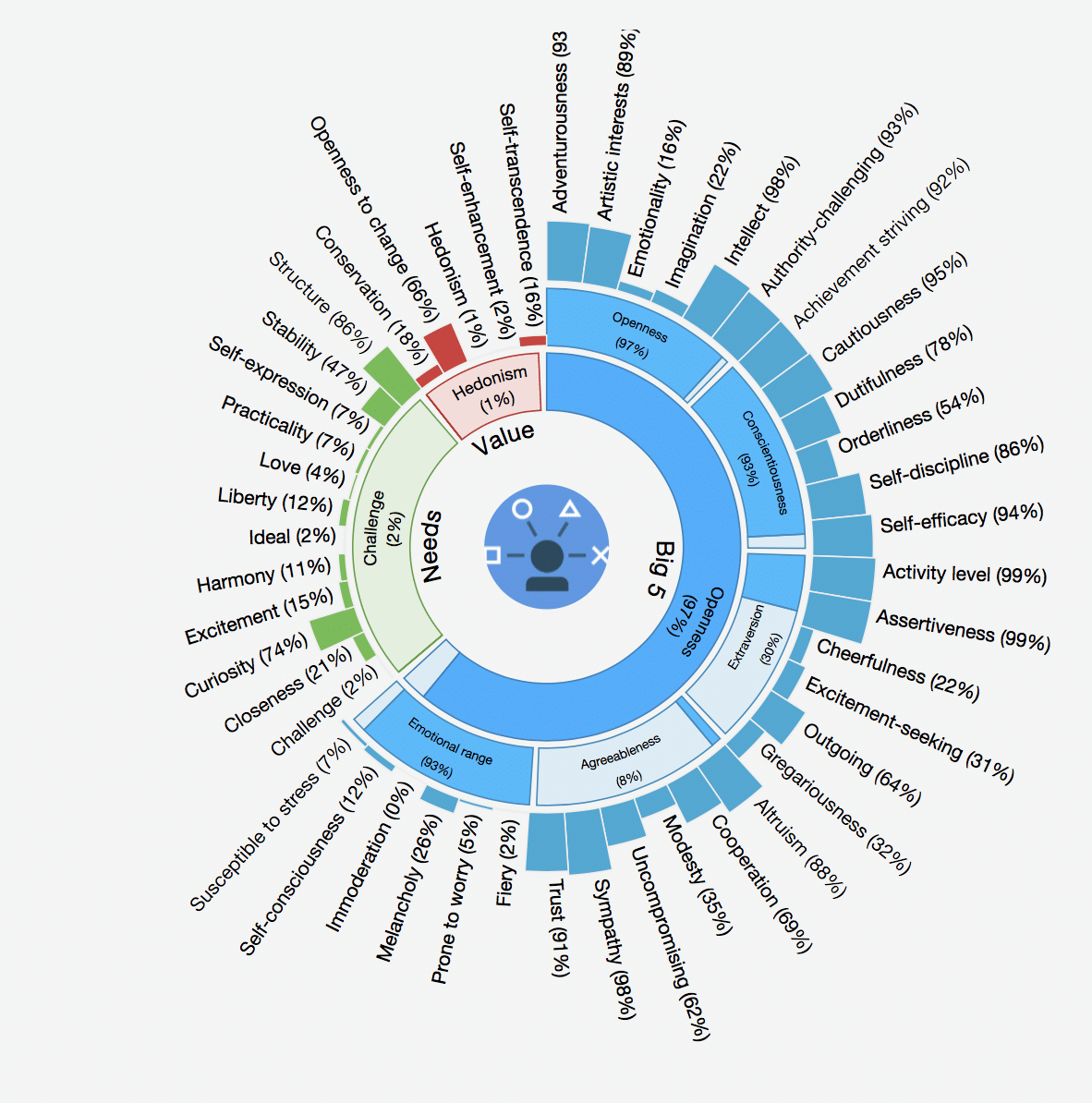 This sample application is meant for demonstration purposes only. To learn more about how you can leverage Watson Personality Insights in your company, please contact us, or visit our website at www.clearintelligence.com 
What is Clear Intelligence? 
Companies are creating massive amounts of data and they are having a problem knowing how to use that data to positively affect their business. Clear Intelligence's goal is to use AI to help businesses resolve their key problems using tools that will help them more efficiently drive data to action resulting in positive top and bottom line P&L impactors.
Clear Intelligence is headed up by Chief Innovation Officer, Brian Murphy, a former SAP exec and Fortune 250 CIO. In his role Brian will be focused on driving new business within the domains of artificial intelligence / machine learning, IoT and analytics.