AIX Upgrades
If you are running an outdated version of AIX, we can help you get your next AIX upgrade.  
Clear Technologies offers a comprehensive AIX upgrade services with easy, low-risk AIX upgrades  with near-zero system downtime. Our hardware
implementation and infrastructure consultant teams have more than three decades of experience providing AIX IT services, AIX technical support and AIX upgrades. Our AIX team has performed countless numbers of successful AIX upgrades.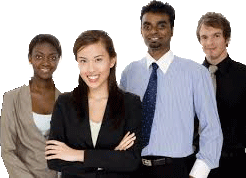 Whether you're performing the upgrade because of a new application release or to take advantage of virtualization, our certified AIX consultants will plan and migrate applications and update your AIX versions to the latest patch and technology levels.
Simply put, we take the risk out of AIX upgrading, primarily because the benefits allow you to take advantage of enhanced system performance as well as new security and virtualization features such as live application mobility, workload partitions, live partition mobility, and multiple shared processor pools. Virtualization in particular garners many benefits since it allows you to consolidate OS images from old, inefficient hardware onto newer AIX systems.
It also allows you to consolidate AIX systems onto a single virtualized server. This can dramatically decrease power and cooling costs and further improve performance. Free up your resources to work on more business-crucial tasks in your infrastructure environment. Our hardware implementation and infrastructure AIX are ready to help.