Disaster Recovery
Clear Technologies offers a complete disaster recovery service for your storage, storage area network, hardware, virtualization, converged infrastructure, and data center infrastructure environments. Improving your disaster recovery procedures begins with customizing a solution based on your disaster recovery business requirements and then documenting tasks and procedures necessary to recover and protect your organization's infrastructure.
The good news is that Clear's dedicated disaster recovery consultant teams can help. Our goal is to meet your business needs and come up with a reliable and cost effective disaster recovery solution. We begin by answering what tasks needs to be performed, how they are accomplished, who will execute them, when they need to be performed, and if necessary, where they will occur.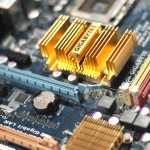 Disaster Recovery service benefits include: better protection for the business data, minimizing confusion for personnel involved, and providing a more robust infrastructure environment.
Our team then helps you develop procedures that should be followed before, during, and after a disaster and the preventive, detective, and corrective measures that need to exist such as backing up data offsite, exposing new potential threats, and developing a set of action steps to restore systems post-disaster.  Through this process, we also identify optimal disaster recovery sites. Whether you are using System i, iSeries, AIX, or an AS/400 solution, our team is here to help. Our certified consultants perform a thorough IT disaster recovery audit and provide detailed recommendations based on IT best practices.