May 3, 2018
---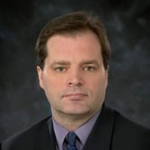 Brian Murphy
Chief Innovation Officer
972-302-8295
bmurphy@cleartechnologies.net
Brian Murphy joined Clear Technologies in April 2018 as Chief Innovation Officer and Cognitive Practice Leader. In this role, Brian is focused on driving new business within the domains of artificial intelligence, machine learning, IoT and analytics. Brian brings a business-first approach with conversations focused on solving business problems to drive both top and bottom lines of the clients P&L.
Prior to joining Clear Technologies, Brian led client success for global strategic accounts at SAP, served as SVP and CIO for Dean Foods, led IT integration for merger and acquisitions and large ERP implementations for several companies, and held various positions in IT and line of business at companies such as Whirlpool, T-Mobile, Colgate, Palmolive and PPG Industries. Brian has also served on the board of both profit and non-profit organizations.
Brian originates from the United Kingdom, but has been in the United States for the last 14 years; 10 of those years in Dallas. He received his BSc from Loughborough University in the UK.  Brian is a passionate cook, retro arcade game player, animal foster, and traveler. He enjoys spending time with his family and his 2 dogs, 2 cats and snake he rescued.