IT Consulting
With IT requirements evolving at a rapid pace, businesses need lasting solutions to support a growing environment. Our IT Consulting experts assist with all phases of data center projects from design, implementation, migration, on-going support and more.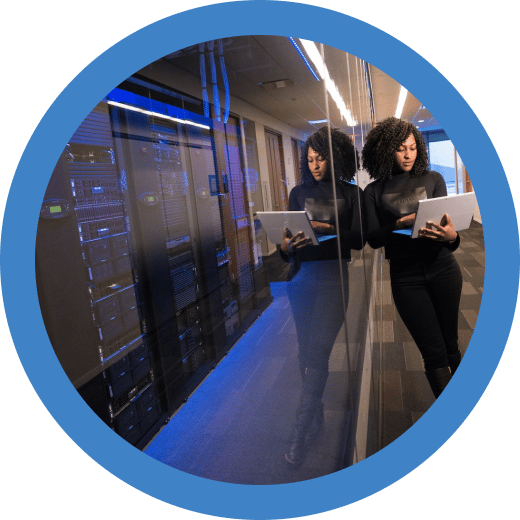 Cloud & Colocation
Clear provides a robust portfolio of cloud-based and colocation services for the always on, always available world. We can provide consulting, migration services, management and consolidation of your operational expenses through our Cloud Services team.

IT Security & Copliance
Resolve existing issues, secure your systems, meet regulatory requirements, protect your data, & more.  Our IT Security consultants work with you to understand the vulnerabilities and financial impact a disruption can have on your business and help you determine the most appropriate and cost-effective strategy.

Storage Services
Clear offers technical services and IT products for a variety of storage platforms including storage area networks, network-attached storage and tape-based systems, combined with data backup and disaster recovery software. Robust storage analysis capability helps improve utilization, performance and ROI.

IMB i Services
Increase technical efficiency and reduce costs associated with operating your IBM systems. Clear Technologies IBM i technical services offer a unique and cost-effective approach to solving your IT security, server, and continuity requirements. Looking for help managing your iSeries environment? We have you covered.

IT Support Services
Gain contract visibility and accountability. With our world-class team led by two on-staff certified public accountants with over 40 years of experience in performing financial audits, you can be assured that you have the insight necessary to effectively manage your contracts and ensure all of your vital systems are covered.

AIX Services
Business must rely on infrastructure that is secure, highly available and able to quickly adapt to changing business needs. With over 200 years of combined technical services expertise, dating back to the inception of the AIX operating system, Clear is an industry leader in

Red Hat
Build a competitive advantage in your business with Red Hat and Clear Technologies. Clear is one of the premier partners for helping lead clients forward with their digital transformation initiatives. Whether you are looking to automate your IT processes with Red Hat Ansible Automation Platform or accelerate application delivery with Red Hat OpenShift. Let Clear Technologies help you turn IT into a differentiator between you and your competitors.
With expertise in a wide variety of platforms and vendors, Clear's certified specialists develop best fit solutions for our clients.
Our engagements can include some or all of the following:
Datacenter Consulting
Network design, storage planning, server consolidation and many more. Let our team of experts assist with your strategic planning and architecture.
Installation and Migration Services
Stand up new hardware and migrate from the former; decreasing the time to value and making your new investment
Datacenter Optimization
For over 24 years, Clear Technologies has been focused on the datacenter; we have the team to optimize your environment through consolidation, hybrid-cloud and transformational technologies that can change your IT department from a cost center to delivering true business value.
Project Management
Your initiatives demand the upmost focus to ensure timely completion and within budget, which is why Clear employs a team of Project Managers to follow projects from beginning to end. Clear has PMP-certified project managers on-staff to work with your team and execute successful projects.
Integration Services
Utilize our integration center to consolidate products from multiple vendors, install operating systems and critical apps and stock inventory so the product is ready right when you need it.
Healthchecks and Audits
Our team of experts provide quick yet thorough healthcheck and audit services to ensure your environment will meet your expectations for the long-term.
Upgrade and Patching Services
Whether it is rolling out critical security updates, adding new features, or managing releases to guarantee compatibility, let Clear's engineers upgrade and patch your system and keep your teams focus on adding value to your business.
Disaster Recover + Business Continuity
If you are looking for guidance on putting a DR plan in place or architecting and testing a full High Availability solution, our team can help you ensure your business is ready for anything that may come.
Problem Determination and Assistance
Utilize Clear's professional services to assist when you are unable to determine things like slow storage, inconsistent network performance and virtualization problem remediation.
Staff Augmentation
Grow your team's skills without growing your headcount; our team of consultants can bring best-in-class skills to your team on a short-term or long-term basis.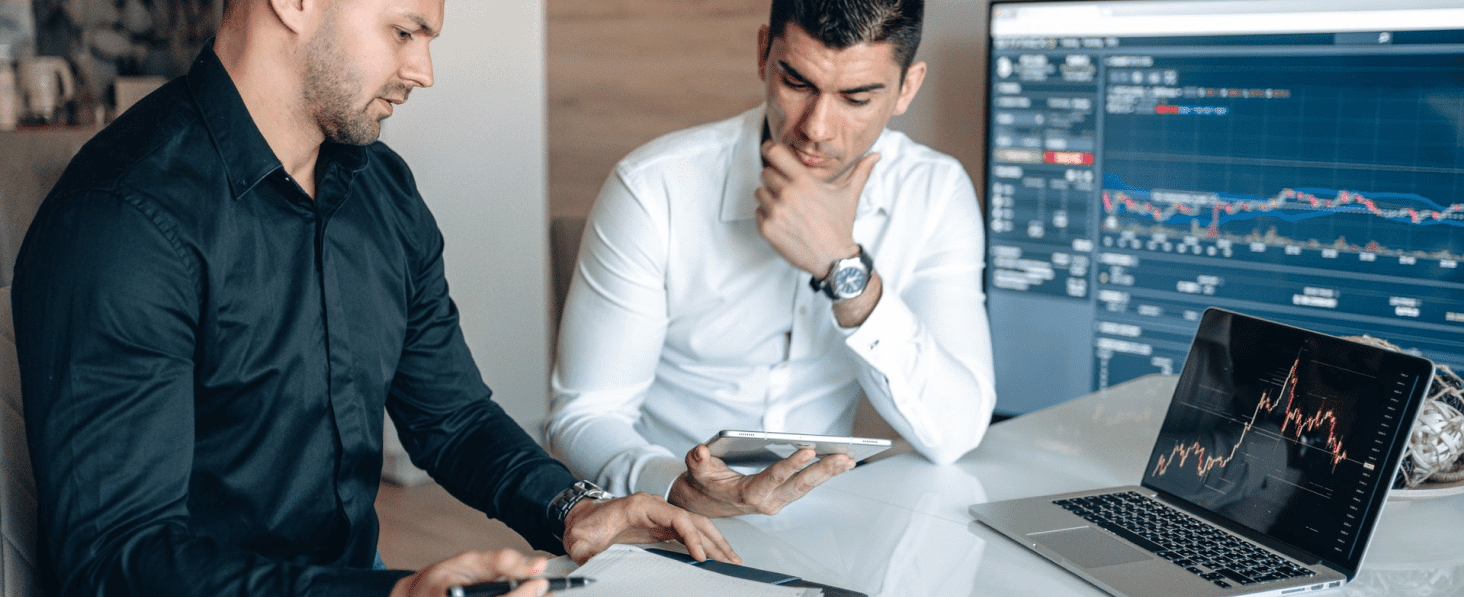 Get In Touch with an IT Consultant
No matter what stage you're in, we can help.