Are you ready to save money?
Gathering answers to your questions in relation to your future upgrade can save you time, money and avoid any negative business impact. We offer three workshops educating and preparing your team to deploy SAP HANA. SAP HANA Readiness Workshop SAP HANA Technical Hands-On Workshop Sizing Workshop These no-cost workshops prepare the SAP and IT teams to understand requirements and options to successfully deploy HANA.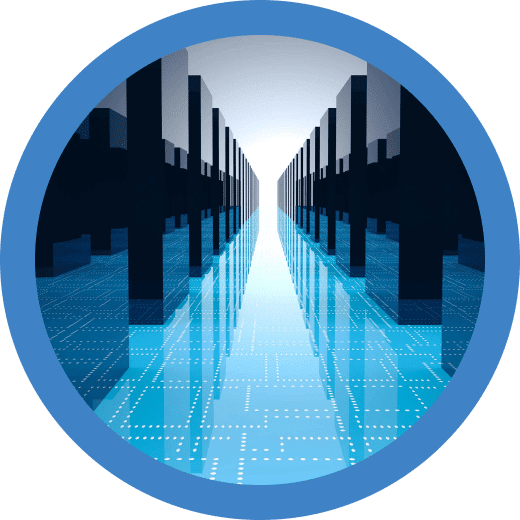 Member of

Welcome to Clear Technologies
SAP Infrastructure Practice.
We take a consultative approach ensuring your business is fully informed to right size and deploy infrastructure that is optimal for SAP solutions.
Planning Your Migration Path to SAP HANA
end of life is approaching
At Clear Technologies, we have the experience and skills to guide and advise the business from selecting the appropriate infrastructure, conversion plans & timelines to System Integrators. We seek to understand your current environment, assess your readiness, and map out a plan. We will be your partner throughout the HANA journey from prep, deploy, run and operational.
SAP will provide mainstream maintenance for core applications of SAP Business Suite 7 Software *(EEC) until the end of 2027 followed by optional extended maintenance until the end of 2030.
-SAP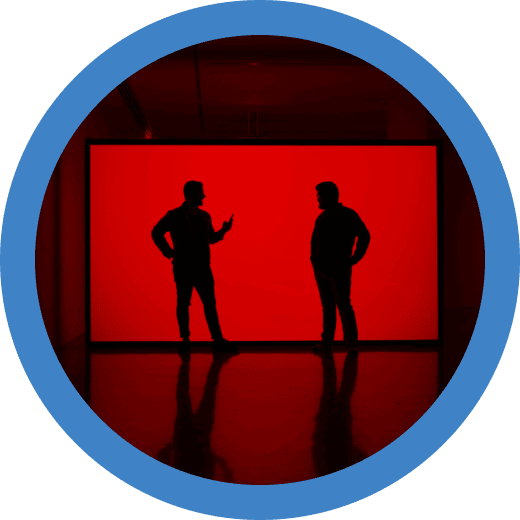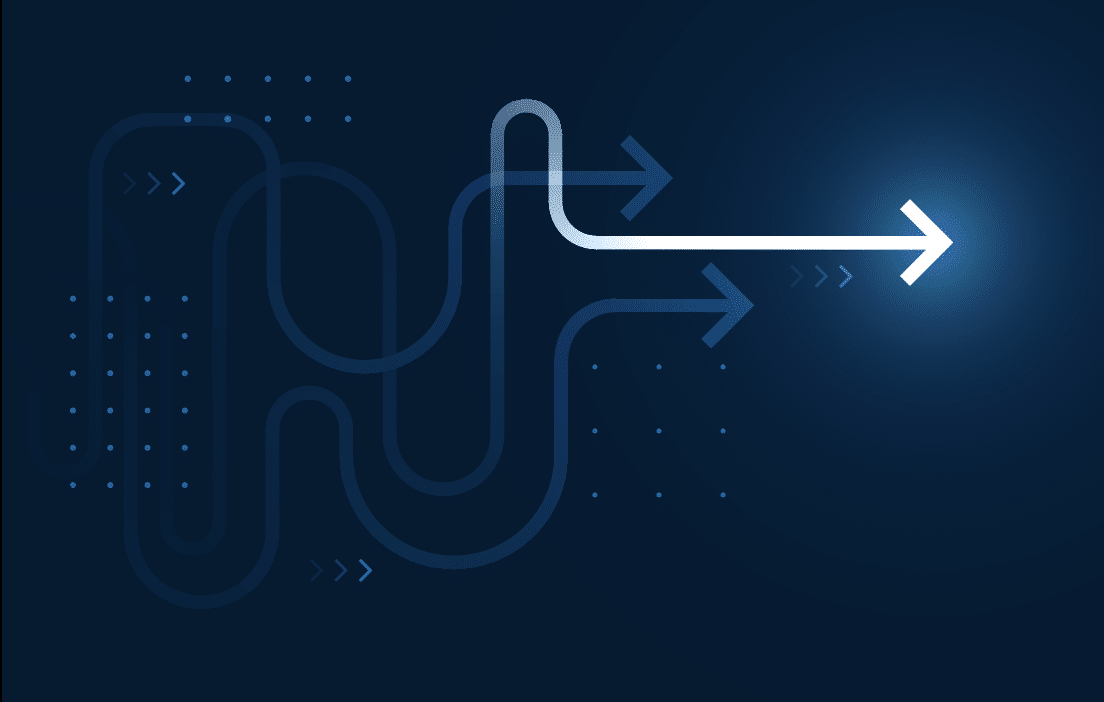 Planning your path to SAP HANA
Clear Technologies developed a methodology and framework during past migrations, implementations and conversions with our clients. Our framework is designed to maximize the businesses time and investments and meet your specific needs and goals.
Our get-started process:
30-Minute Discovery Call
One day Readiness Workshop
Personalized Roadmap to Migration
Execution
ERP Services Built to Serve Our Customers
Partnerships
System Integrators
Managed Service Providers
Consultants
Migration
Project Management
Planning & Preparation
A to Z Services
Assessments and Workshops
S/4 HANA Readiness
Migrating non-SAP to HANA
Architecture Approaches
Hybrid Cloud
Sandbox
Proof of Technology
Environments Ready Now
Run SAP HANA on a platform built for big data .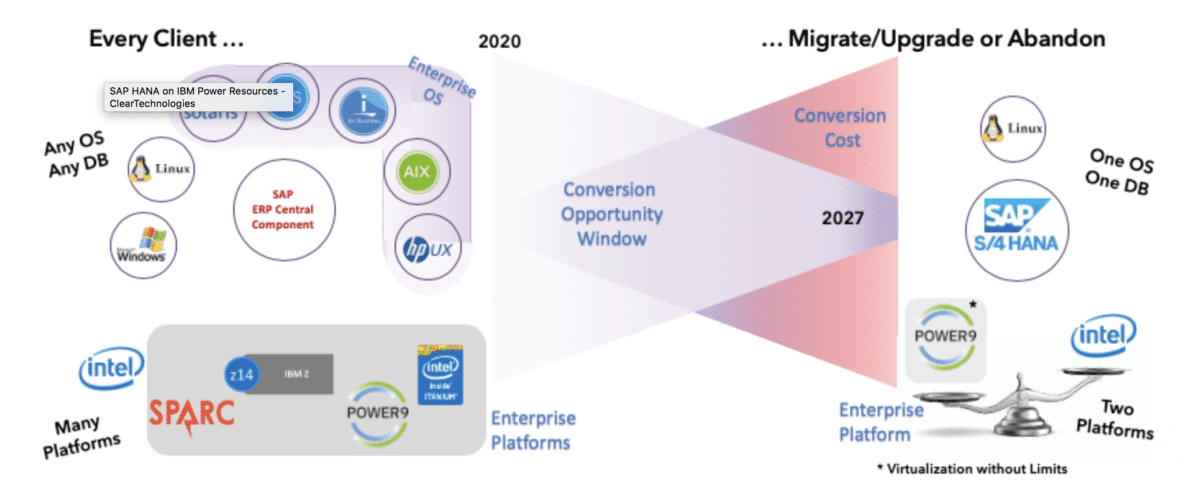 Architect to achieve 99.999% uptime – Our designs exploit technology to reduce the amount of infrastructure required while achieving the highest levels of serviceability and availability. Representing several systems manufacturers, we know what each platform is capable of. We step through the marketing hype to educate the business on available options; whether in the cloud, on-premises or a hybrid solution ensuring the core of the business is always on and always available.
Meeting budgets with lower TCO – Controlling costs is important to every business, whether capital or operational costs. Clear presents options to use existing capacity, re-purpose and redeploy capacity or deploy parallel environments in a cost efficient, capacity as needed approach. SAP HANA is ideal for scale-up environments, making it ideal for smart server consolidation. This results in a lower TCA and lower ongoing operational costs.
The purpose of this article is to provide a single source of commonly used, hard to find and convenient material to help SAP shops and Architects properly evaluate, design, deploy and support SAP HANA using IBM Power Systems. This article is a living document updated and supported by Clear Technologies SAP Practice leaders.
Meet our SAP and Infrastructure Experts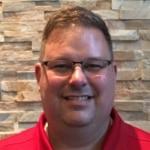 BRETT MURPHY
Client Executive and Enterprise Architect
As a Client Executive and Enterprise Architect with the Clear brand, Brett Murphy partners with clients and advises them regarding complex enterprise solutions. Brett is focused on Compute, Storage, Security and Software – specifically, architecting highly-available solutions which optimize commercial workloads such as SAP ECC & HANA, Oracle EBS, JD Edwards, PeopleSoft, EPIC, Lawson, Cerner, Infor, JDA and more.
While an IBM Champion and subject-matter expert for IBM's Power Systems, Brett takes an agnostic approach to solving client issues. You can learn more about Brett Murphy at his blog at http://powertheenterprise.wordpress.com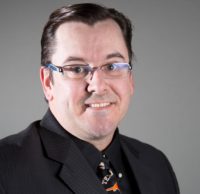 SHAWN BODILY
Senior IT Consultant
Shawn Bodily is a repeat IBM Power Systems Champion and Senior IT Consultant with Clear Technologies. He is known throughout the industry as "PowerHAguy". Shawn is considered an expert on almost all things AIX. In fact, he's helped write the book on it – literally! To date, Shawn has written over a dozen Redbooks publications which are available on his LinkedIn.
To say Shawn is passionate about his work would be an understatement: he not only holds numerous AIX, Power, and storage certifications, but also is a sought-after speaker, presenting at technical conferences, webinars, and on-site to customers on these topics, along with high availability and disaster recovery. Taking it a step further, Shawn has also co-authored several PowerHA and AIX certification exams.
Two-Minute Overview Videos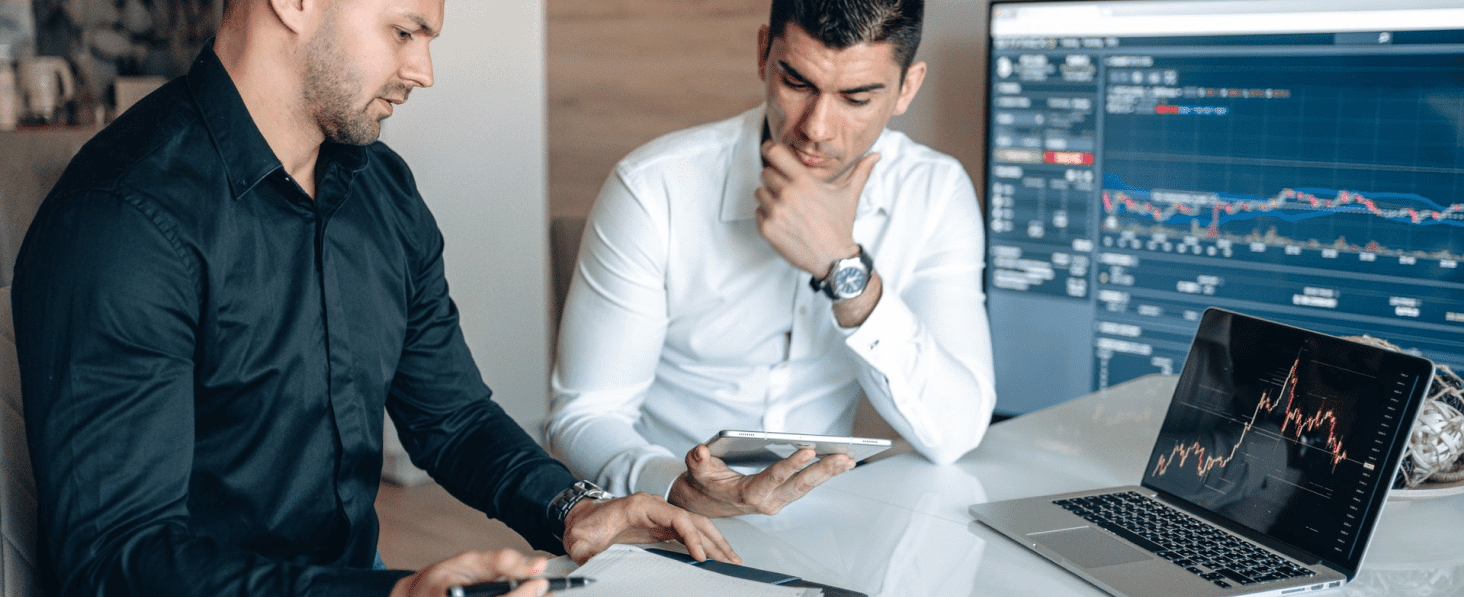 Get In Touch with Your Clear SAP Specialist