IT Services Expanded Through Partnership with Cisco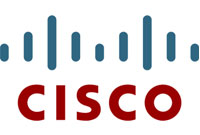 Clear Technologies has long offered IT Services for our customers' Cisco Systems products and we are excited to announce our full partnership with Cisco. Our partnership allows us to expand our IT Services to maintain and manage the full range of Cisco products and services.
"Cisco Systems data center solutions are becoming prevalent in our marketplace. We take great pride in providing the technologies our customers need." said Doug Long, Clear Technologies' Vice President of Sales.  Long also states, "we have increased our IT Services team with a number of specialists with deep experience with Cisco technology."
Cisco Systems was founded in 1984 in San Francisco, California with the mission to "shape the future of the internet by creating unprecedented value and opportunity for our customers, employees, investors, and ecosystem partners." Clear Technologies helps customers develop organizational effectiveness by transforming infrastructures into responsive systems that deliver strategic business advantages.  The strong connection between the two companies' mission statements is a key reason that Clear Technologies became a full partner with Cisco Systems.
IT Services Improved Through Cisco UCS
Cisco has made significant investments in their Unified Computing Systems (UCS) to improve the overall performance of data centers. Cisco UCS allows clients to tune their networks to support the unique needs of each application while powering all workloads in a centrally managed system.  Cisco UCS automatically configures itself with application-centric policies, increasing speed, consistency, and simplicity for ongoing operations.
IT Services from Clear Technologies can now deliver the flexibility of virtualized systems through Cisco UCS.  Cisco Systems is a leading producer of data center networks that increase business agility and simplify operations.  Clear Technologies' IT Services team will work with customers to deploy Cisco UCS solutions that lower cost and improve ROI.
"Our partnership with Cisco provides a great opportunity for our IT Services team to progress towards our goal of optimizing our client's data center. Whether it's providing a switch, a router, or wireless access point, we will continue to invest in the technologies that our customers need to drive their business," said Long.
Contact your Clear Technologies IT Services representative to learn how we can put Cisco technology to work for you.