Security Roundtable Dinner
August 25 @ 6:00 pm

-

9:00 pm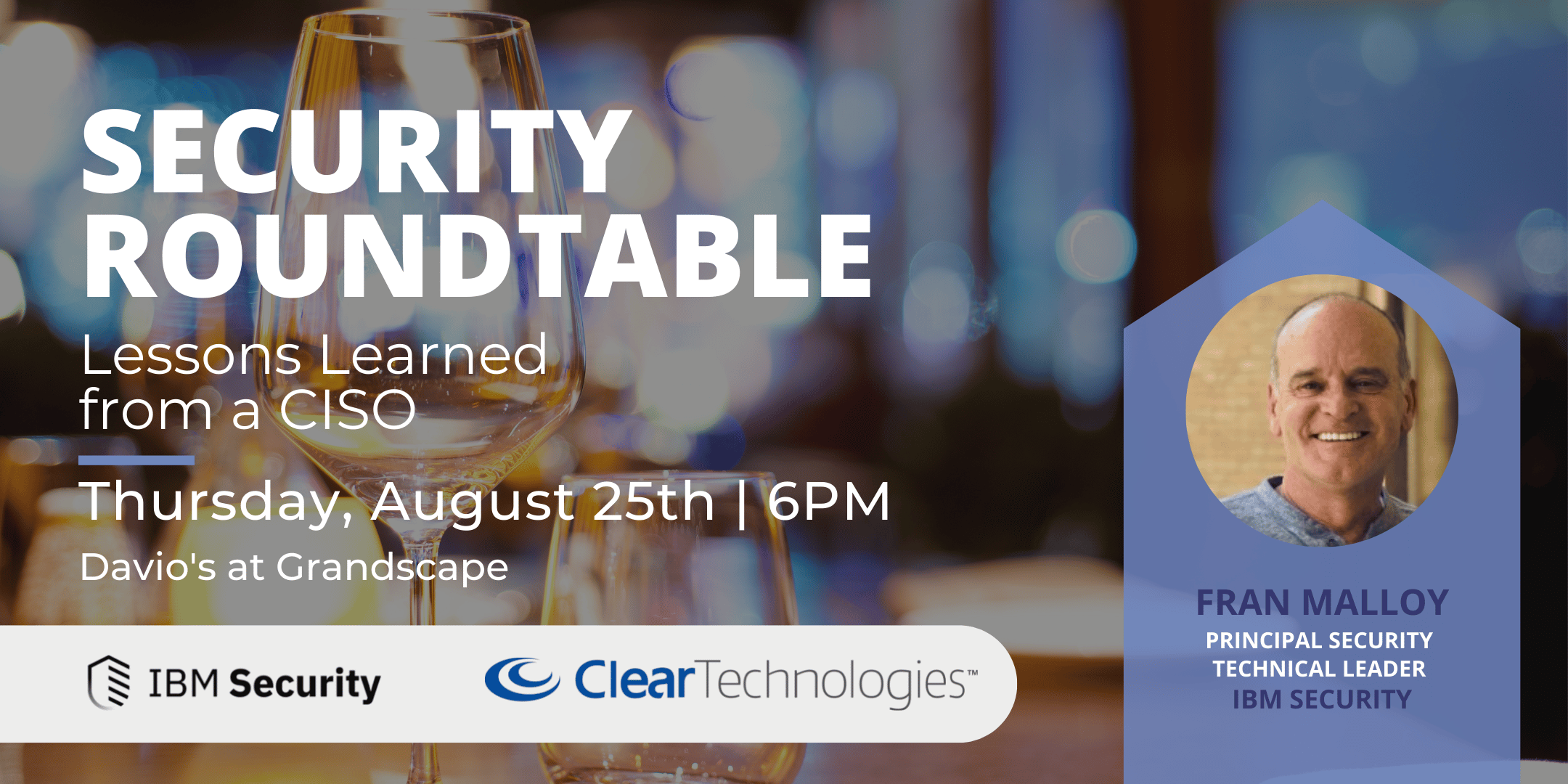 Join Clear Technologies and IBM for a Cybersecurity Roundtable event featuring guest speaker, Fran Malloy.
Fran Malloy, IBM Principal Security Technical Leader shares a candid firsthand experience of managing a highly public breach. Fran will share how he led this retail organization through their breach, response and legal proceedings.
You'll hear how Fran and his multi-channel teams:
Discovered the breach;

Undertook the forensic investigation;

Determined scope and time frame;

Developed the containment process;

Met communication expectations (e.g., legal, customers, employees, management, PR/media); and

Navigated the layout of fines and fees as pertained to this breach.
Walk away with lessons learned and a few key actions you can implement to equip yourself with the foresight and confidence needed during a breach.
About The Speaker:
With over 30 years of IT and Security experience, Fran Malloy is an acknowledged expert in his field. While he began his career at IBM in the chip manufacturing division, his desire to explore cyber security across industries led him to several companies where he held leadership roles directing teams in network, storage and server engineering, database and applications. Most recently he served as the Director of IT Operations, Support and Risk Management for a large apparel retailer. Today Fran work for IBM serving as a Principal Security Technical Leader.
He has an electrical engineering degree from the University of Notre Dame and an MBA in Finance from the University of Pittsburgh. In 2015, he obtained his CISSP certification.
Fran lives in the western suburbs of Chicago.
Save my Seat!