The impact of COVID-19 is being felt all over the world. Work from home orders have pushed individuals and organizations alike to evolve and adapt in order to continue to do business. Through our "Networking in Place" virtual event series, we aim to provide an outlet for you to network, learn, and pick up a few new skills from the comfort and safety of your own home.
July 8th | 11 AM CDT
Striking a Balance Between Financial Strategies and Technical Decisions:
Meeting the Moment: How IT Directors Can Ensure IT Continuity Post Pandemic
A recent survey by Evaluator Group found that IT departments are presently in "react" mode – scrambling to meet the needs of an increasingly remote workforce.
Join us on July 8th at 11 am CDT as John Webster of the Evaluator Group provides insights, including how a specific form of flexibility is key to post-pandemic workplace requirements.
About Our Speaker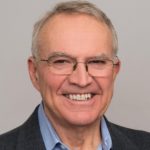 John's focuses at Evaluator Group include Hybrid Cloud and Big Data. John became interested in Big Data in 2004 when he co-authored a book entitled Inescapable Data: Harnessing the Power of Convergence, which is an early look at what is now known as IoT. John also writes for his blog "Inescapable Data" on Forbes.com. His blog focuses on trends and announcements in cloud and Big Data.
Striking a Balance Between Financial Strategies and Technical Decisions:
SAP S/4HANA On-Prem vs. Cloud: How IT Directors Can Decide Which Option Is Best?
Moving from SAP ECC to SAP S/4HANA is a major initiative.
Changing where it is hosted adds an additional layer of risk and potential cost.  In addition to the obvious compute and storage costs, additional considerations for data (out) transfers, security, backup, monitoring and support must be considered.
Join us to understand the available options for SAP HANA including:
Items to consider when choosing a hybrid or all cloud approach vs a traditional on-premises
Who are some of the leading cloud providers
Which is the optimal platform and lowest cost solution for commercial and enterprise SAP workloads