HA/DR- IBM Power HA
Clear Technologies offers a comprehensive set of IBMPower High Availability services and disaster recovery (DR services) for your AIX environment. Power High Availability or PowerHA service protects the unprotected in your AIX environment. Our consultant team leverages PowerHA SystemMirror for AIX to extend and enhance your data systems and application infrastructure protection.  High Availability is especially important given the costs associated with hardware implementation.
You simply have no time for downtime and no tolerance for data loss. Continuous or high availability is increasingly demanded by not only your employees, but also other stakeholders — some of whom bestow penalties for non-compliance when stringent High Availability performance requirements. Our AIX availability service utilizes IBM PowerHA SystemMirror for AIX to deliver a solution that ensures all data and applications are fully protected from loss and from all forms of downtime. Our AIX expert teams manage difficulties associated with using sector-based data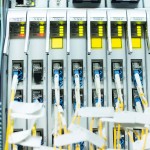 replication with the AIX or infrastructure environment and ensures that data is replicated and provides safeguards through IT best practices that come with our high availability and disaster recovery services.
PowerHA SystemMirror for AIX also extends high availability and disaster recovery by enabling replication of data to local or remote servers for disaster recovery, query, and data distribution purposes. Previous issues our team have uncovered include gaps in backups, protection of data and applications, and your availability readiness. Free up your resources to work on more business-crucial tasks in your infrastructure environment, by relying on our AIX infrastructure environment consultant teams.