iSeries Security
Clear Technologies offers a comprehensive IT Security Audit of your System I, iSeries, or an AS/400 environment. Improving the security of your iSeries environment to exceed current standard and compliance requirements is our top iSeries IT security priority.
Our team has more than three decades of experience providing System i, iSeries, or an AS/400 IT security audit solutions.  Whether you are using System i, iSeries, or an AS/400, our team is here to help with your IT Security. Our certified consultants perform a thorough IT security audit and provide detailed documentation based on IT best practices to ensure your hardware implementation and infrastructure is efficiently secured. Our team then offers recommendations to address any issues discovered during the IT security audit.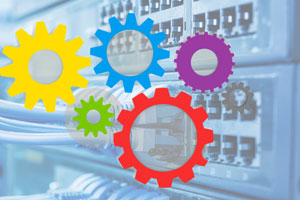 The review covers all system critical areas such as IT security and work practices. And, our security audit not only evaluates and reports on the security health of your system, but also provides recommendations on changes. These recommendation helps you to make certain that your System i, iSeries, or an AS/400 complies with IT best practices so that you are appropriately managing security risks and developing proper internal controls.
Previous issues our team have uncovered include unprotected network access, powerful user(s) risks, weak/compromised passwords, user identity theft, unintended open door policy, promiscuous object ownership, library and library list problems, command interface abuse, system value weaknesses, and no audit ability.
Free up your resources to work on more business-crucial tasks in your infrastructure environment, by relying on our System I, iSeries, or an AS/400 infrastructure environment consultant teams. View More