September 4, 2018
---
In the current marketplace, companies need to use every available tool at their disposal to create an advantage. With the growth of data and cognitive solutions, Clear Intelligence aims to help businesses harness the power of their data to make a positive impact on the business.  "…Companies are creating massive amounts of data and they are having a problem knowing how to use that data to positively affect their business. Our goal is simply to do that," said Phil Godwin, President of Clear Technologies. With a business-first approach, we take the time to understand the key challenges and/or potential opportunities within the business and deliver unprecedented solutions following our 5 step DIDIT process, always keeping the clients P&L at the forefront of our thinking.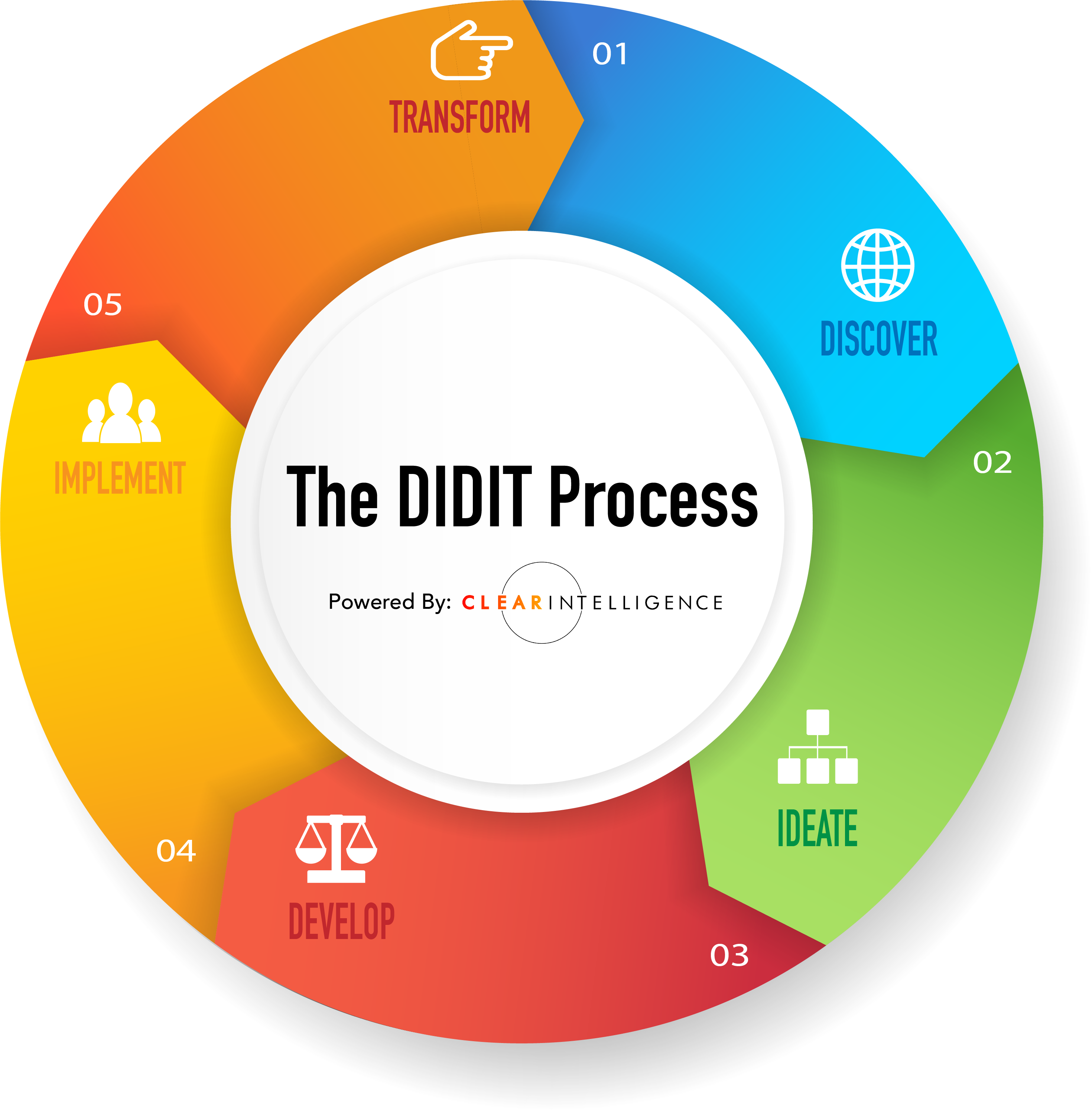 Clear Intelligence is headed up by Chief Innovation Officer, Brian Murphy, who joined the Clear Technologies team in April 2018. Prior to joining Clear, Brian led client success for global strategic accounts at SAP, served as SVP and CIO for Dean Foods, led IT integration for merger and acquisitions and large ERP implementations for several companies, and held various positions in IT and line of business at companies such as Whirlpool, T-Mobile, Colgate, Palmolive and PPG Industries.
Technology is no longer just a support function, but is a benchmark for success. By leveraging innovation technologies such as Artificial Intelligence, Machine Learning, Internet of Things and Blockchain, we can create unique solutions designed to enable opportunities and solve complex business problems. Implementation of the solution is just the beginning. We remain engaged with your team in a collaborative effort to drive adoption and scale to extract the full value of the solution. With continuous improvement frameworks in place, we will ensure the solution continually evolves and drives increased value as the business changes.  This is where the full ROI and competitive disruption is realized and, more importantly, maintained.