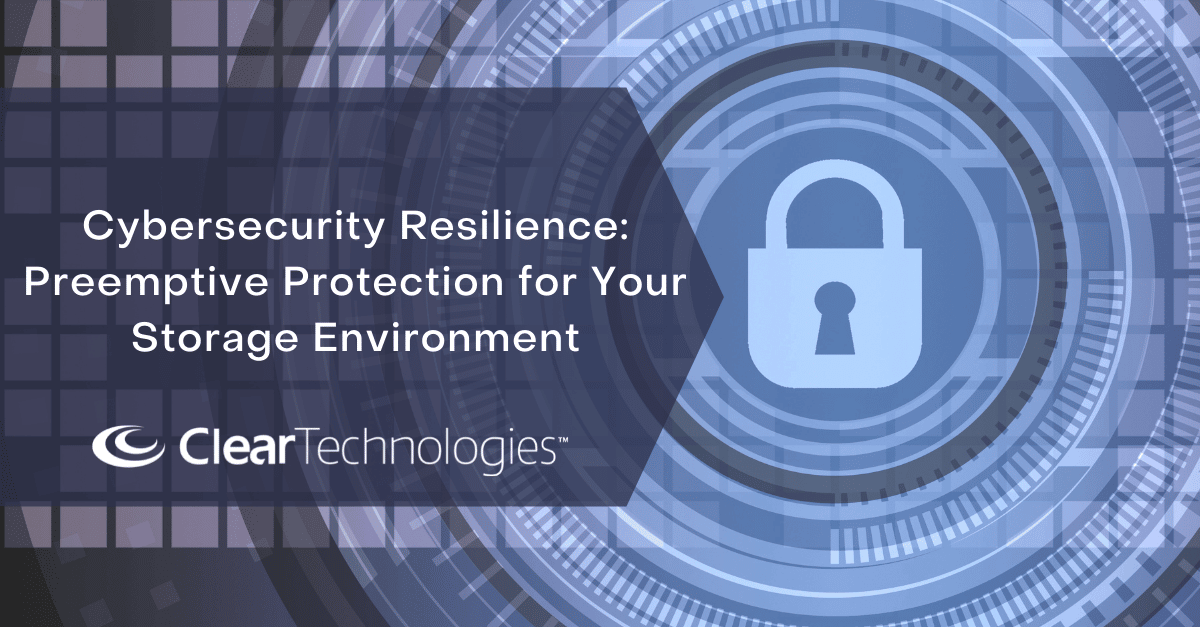 Cybercrime continues to grow at an alarming rate. Companies have seen the highest average financial impact due to ransomware attacks in 2021, increasing from 3.86 million USD to 4.24 million USD.  Many companies are faced with the question of "When?" and not "If?" an attack will happen to them. Stop wasting time thinking about what could happen and focus on the reality of what to do when it happens. Is your cybersecurity resilience strategy airtight?
Protect your most valuable assets and mission-critical applications during the recovery of a cyberattack. Build a multi-level strategy to reduce downtime, save money and decrease human error.
Analyze Your Storage Environment
The first step in defining a cybersecurity resilience strategy is being able to recognize warning signs such as certain changes in your storage environment. Identify risk by utilizing Visual Storage Intelligence (VSI), a storage resource management service (SRMaaS). VSI simplifies your storage management process by organizing independent data elements into a unified, visual analysis across your multi-vendor storage environment. With a single-pane-of glass-dashboard, you can view current and projected storage capacities. This level of insight helps detect unexpected activity – some of which can be a sign of security breaches.
Visual Storage Intelligence – Risk Detection for Your Storage Environment 
Protect Your Data
With immutable copy, your data is encrypted as a read-only copy. If data cannot be changed, then it cannot be encrypted by ransomware. Attackers often target backups and snapshots first, limiting your recovery options. Once an attack happens, IT security teams need to work quickly to identify where it's coming from to prevent the encryption of an entire network. Immutable copy reduces the impact of an attack because it is unaffected.
Clear Technologies – IT Security & Compliance Solutions
Maintain Business Continuity
Cybersecurity attacks will continue to evolve, and your storage environment must remain vigilant to maintain business continuity. Your storage infrastructure is regularly tested by utilizing IT Security and Compliance services from Clear Technologies to ensure confidence and compliance with the right resources.
The cost of ransomware and manpower is extreme. Cyber resiliency is priceless.
Be proactive about your company's cybersecurity resiliency. Schedule time with one of our Security Experts.